Canola Oil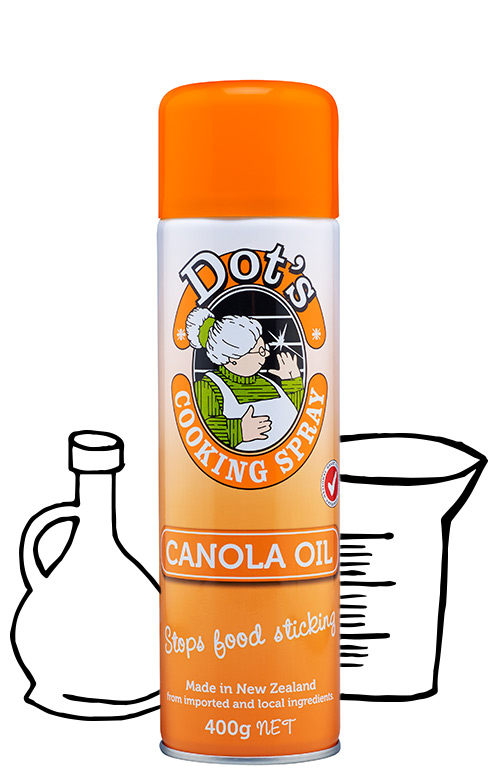 You don't have to worry about mess, food sticking or cleaning up when you use my cooking spray. It's convenient and versatile making it perfect for all your cooking and baking needs.
Made from canola oil, a vegetable oil high in monounsaturated fats and naturally free from cholesterol, there are no added flavours, colours or preservatives. Simply spray onto your unheated cookware to roast, pan-fry, bake, grill, stir-fry or BBQ for no fuss no mess cooking. Always follow directions on pack.
Tips from Dot
Do you have a naughty stuck zip that just won't budge?
Carefully spray some of my Canola Cooking Oil onto the zip (being careful not to get any on surrounding material). The canola oil will help to loosen and lubricate the zip and get it working again.
Sick of scrubbing away at your dirty cheese grater?
For smoother and faster grating, simply spray your cheese grater (or zester) with my Canola Cooking oil. This little trick also helps in making the cleanup faster and less tedious. Simply coat your grater with some of my Canola Cooking Oil before popping it in the sink or dishwasher and the cheese will simply slide right off.
Who has time these days to wait for their nail polish to dry?
A quick spritz of cooking oil on your drying nails will set the polish and speed up the drying process. It also serves as a nice moisturiser for your cuticles!