Sugar Soap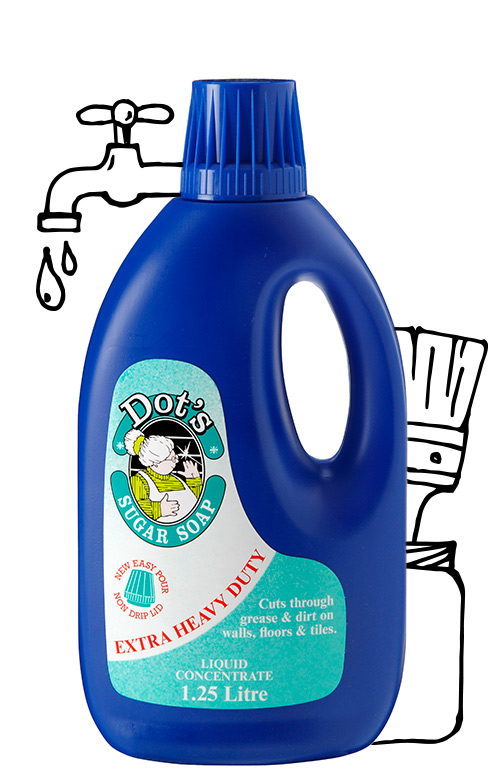 It sounds sweet, but don't be fooled, my sugar soap is tough, cutting through grease and dirt on walls, floors and tiles. It means business and will get to work on a number of household surfaces. With an extra heavy duty formula and an easy to pour, non-drip lid my sugar soap is there to be tough so you don't need to be!
P.S. It's also ideal for prepping walls before painting and wallpapering. Always follow directions on pack.
Tips from Dot
Is your oven in a bad way?
My Sugar Soap is the perfect solution to this greasy disaster. Simply dilute my sugar soap mixture with water as per instructions on the bottle and scrub gently with a cleaning cloth. My sugar soap does all the hard work so you don't have to, sliding through the baked on grime to leave you with a lovely clean and sparkly oven.
Spring cleaning becoming overwhelming?
My sugar soap makes it a breeze. You can use it to clean your whole home right from the ceiling down the walls to floors - in the kitchen, bedrooms, and bathrooms. You can even tip some down the loo and leave overnight to remove limescale. Your home will be a haven of cleanliness in no time at all. There are no strong fumes to give you a headache and it is just so versatile.