Clean 'N Shine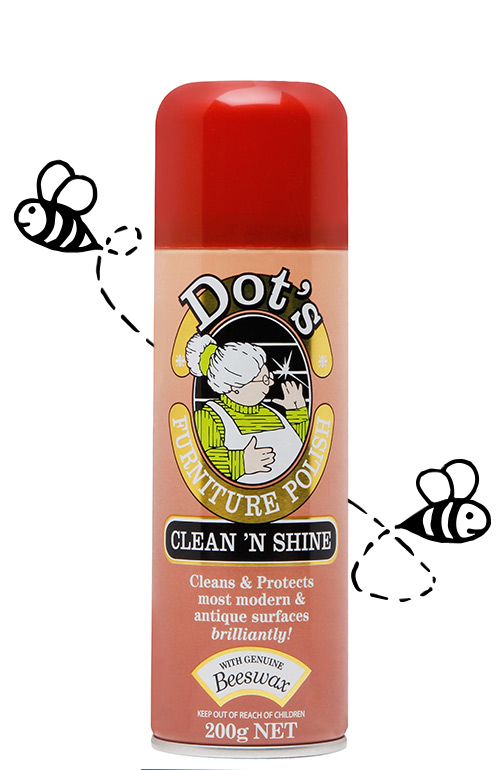 We all love clean and shiny things don't we? With my Clean 'n Shine Furniture Polish, most modern and antique surfaces are clean and protected! The unique blend of cleanser, gentle penetrating oils and genuine beeswax work together to clean without damage and will actually enhance and preserve deteriorating surfaces.
Try Clean 'n Shine out on furniture, tiles, enamel, leather, vinyl, wood and laminated surfaces. Always follow directions on pack.
Tips from Dot
Mother in-law coming over for dinner and the house is looking a bit dusty?
Whip out my Clean'N shine – it does just that cleans and shines across most surfaces although if you are not sure test it out in an inconspicuous spot!
Did you know that my Clean 'N shine will make your leather shoes shiny again?
The polish helps seal in moisture so leather shoes don't dry out and crack. Spray your shoes lightly with my Clean'N Shine and massage into the leather with a soft cloth. Your shoes will be looking sparkling and shiny again! Works for leather hand bags too.